mY edinburgh eXPERIENCE
As a Choose a Challenge staff member, here was my experience running my first-ever marathon
Taking on any marathon race is no small achievement, but running those same 26.2 miles in an iconic city like Edinburgh, Scotland is all the more special and impressive. That's what 20 of our very own Choose a Challenge student participants and staff members (including myself!) just did when we headed off to Scotland to run the Edinburgh Marathon on May 26th! But this trip wasn't just about the incredible experience of taking on an epic physical challenge, but the opportunity for our travelers to explore the beautiful Scottish capital.
Edinburgh: The historic capitol of the most beautiful Country in the world
We're not just saying this—Scotland was recently voted by Rough Guides as the most beautiful country in the world! So while all of our travelers certainly expected to take on the Edinburgh Marathon, they were also greeted by all of the sights and activities offered in this amazing corner of the world. There are countless places to mention including…
Edinburgh Castle
One of the sights, which tends to be almost synonymous with Edinburgh itself, is the Edinburgh Castle. The castle, which is prominently located on a hill in the center of the city, is one of the strongest reminders of just how historic and ornate the city is. Edinburgh Castle is visible from almost any part of the city and each time one sees it in the distance, it is hard not to get the urge to explore the ramparts of the castle up close. Fortunately for our Choose a Challenge travelers, the castle sat just outside the hostel they were staying in and was well within walking distance. One the most wonderful aspects of Edinburgh is that the majority of the city's main attractions are centrally located and can be easily accessed on foot. It's a very pedestrian-friendly place!
The Royal Mile
Speaking of pedestrians….the Royal Mile is a large avenue of street performers, shops, restaurants, and city landmarks that begins at the doorstep of Edinburgh Castle and proceeds down hill where it concludes at the gates of the Palace of Holyroodhouse. On any given day, this series of streets is filled with bagpipers, vendors selling shortbread, and other hallmarks of Scottish culture (did someone say cashmere?). Because of its physical and direct link between several of the city's landmarks and its plethora of shopping opportunities, the cobblestone Royal Mile was a "home-away-from-hostel" for our travelers this year.
Arthur's Seat
At the end of our team's first day in Edinburgh, once everyone had gathered, eaten, and settled into their accommodations, they had the opportunity to do something pretty special together. On this afternoon, an unusually warm and sunny day for this time of year, the entire team of students and Choose a Challenge staff set off to hike Arthur's Seat, hoping to catch a glimpse of the sunset over the city. Rising over 820 ft and sitting just at the edge of the city center, Arthur's Seat offers panoramic views of the entire city on one side and a beautiful on the other. The hike up and the resulting moments at the top of Arthur's Seat were personally some of the most joyous parts of our adventure as it was our first, special activity as a whole team.
Hop-on, Hop-off Bus Tour
While it is true that much of Edinburgh is easily accessible on foot, our team's bus tour proved to be one of the most efficient and enjoyable ways to explore huge areas of the city all while learning more about the historical significance of the landmarks you stop at along the way. This bus tour operated as a "hop-on, hop-off" service which means, as long as you hold on to your ticket, you can leave the bus whenever you find an area or sight you'd like to explore and can then simply hop back on another bus when you want to continue the tour. The greatest benefit of taking part in this tour is that you will walk away from it feeling like you have explored the vast majority of the city all in one swoop; it also doesn't hurt that you will definitely leave knowing some quick Edinburgh trivia to rattle off in a pinch.
Running the Edinburgh Marathon
Although all world adventurers, our challengers also came to Scotland to take on the Edinburgh Marathon and that is exactly what we all did on Sunday, May 26th, 2019. Whether our student participants had signed up to take on the half or full marathon (both of which are options), almost everyone was taking on an entirely new experience all together. While there were a fare amount of nerves shared throughout the team ahead of the race, it was astonishing to see the level of positivity and excitement that each and everyone maintained throughout the 13.1 or 26.2 miles that they ran. After taking a look around the race course though, you can't really blame them as the atmosphere—fueled by the thousands of cheering supporters that lined the entire race course—was nothing but infectious. Even in the toughest of moments, this support, both from people passing by and our own teammates themselves, allowed each team member to persevere and finish the race!
Also, did we mention that Edinburgh was beautiful? If you've been there before you'll understand why we can't help but repeatedly bring it up. With that in mind, one couldn't have asked for a more gorgeous backdrop throughout the race. Starting in city centre, the marathon route rolled down the Royal Mile (the relative downhill slope of the race in general was a welcome feature), past the Palace of Holyroodhouse, alongside the cliffs of Arthur's Seat, down the coast line of Musselburgh, and out into the scenic coastal countryside, north of the city, before winding back to Musselburgh for the big finish. Needless to say, it was pretty easy to get lost in all of these picturesque views and a big reason why many of us were able to keep our legs churning until the end.
Completing a marathon has just as much to do with mental endurance as it does physical endurance. There will be times during the 26.2 miles of the race that you will feel like stopping, that is only a natural reaction to pushing one's body outside of its comfort zone. However, it is in pushing through these moments that you truly achieve that sought-after rewarding feeling as you realize what you are really capable of when you are willing to go that extra mile. Pun definitely intended. As alluded to earlier, there is something contagious about the positivity that radiates from events like these and I can say for myself if it weren't for the wonderful students, staff, and people I met during the race I don't know how I would've kept going until the finish. But on this day, there was no quit in any of us and while miles 14 through 19 were absolutely killer for me, all of our legs got us across the finish.
Ahh crossing that finish line...what a feeling!!! It's a realization that you accomplished something once thought insurmountable and that is incredible. I think the best way to sum up that feeling is as the most physically challenging, proudest, rewarding, and wonderfully trying experience of my life. As one of my fellow runners put it:
If you can get a college student — scratch that — if you can get anyone to say that they can't wait to run another marathon after just finishing one, clearly you're on to something. That is the feeling that comes from having conquered such an amazing challenge, the desire to find more of them in your life and take them on as well.
Edinburgh Marathon Trip Photo Gallery
May 2019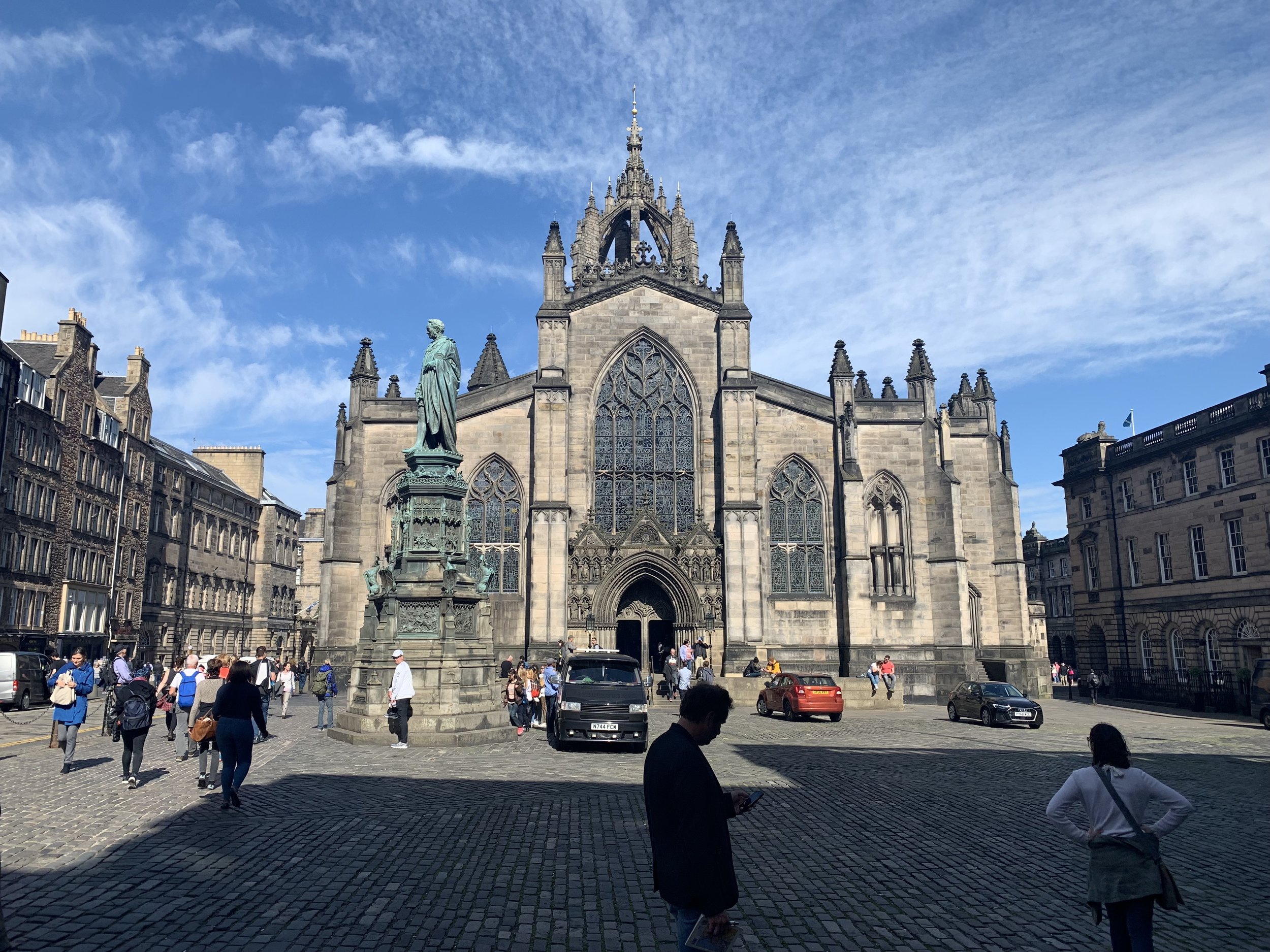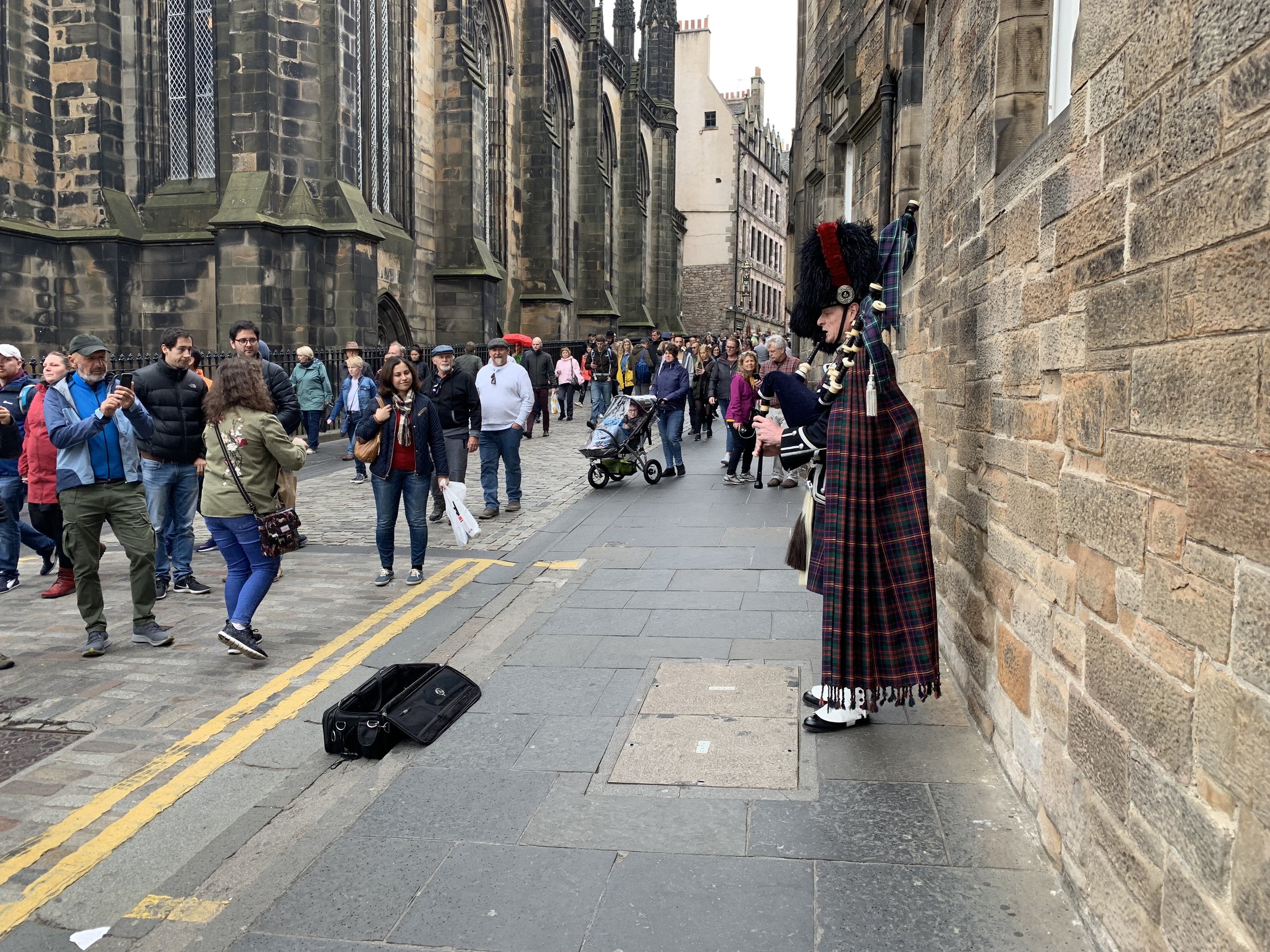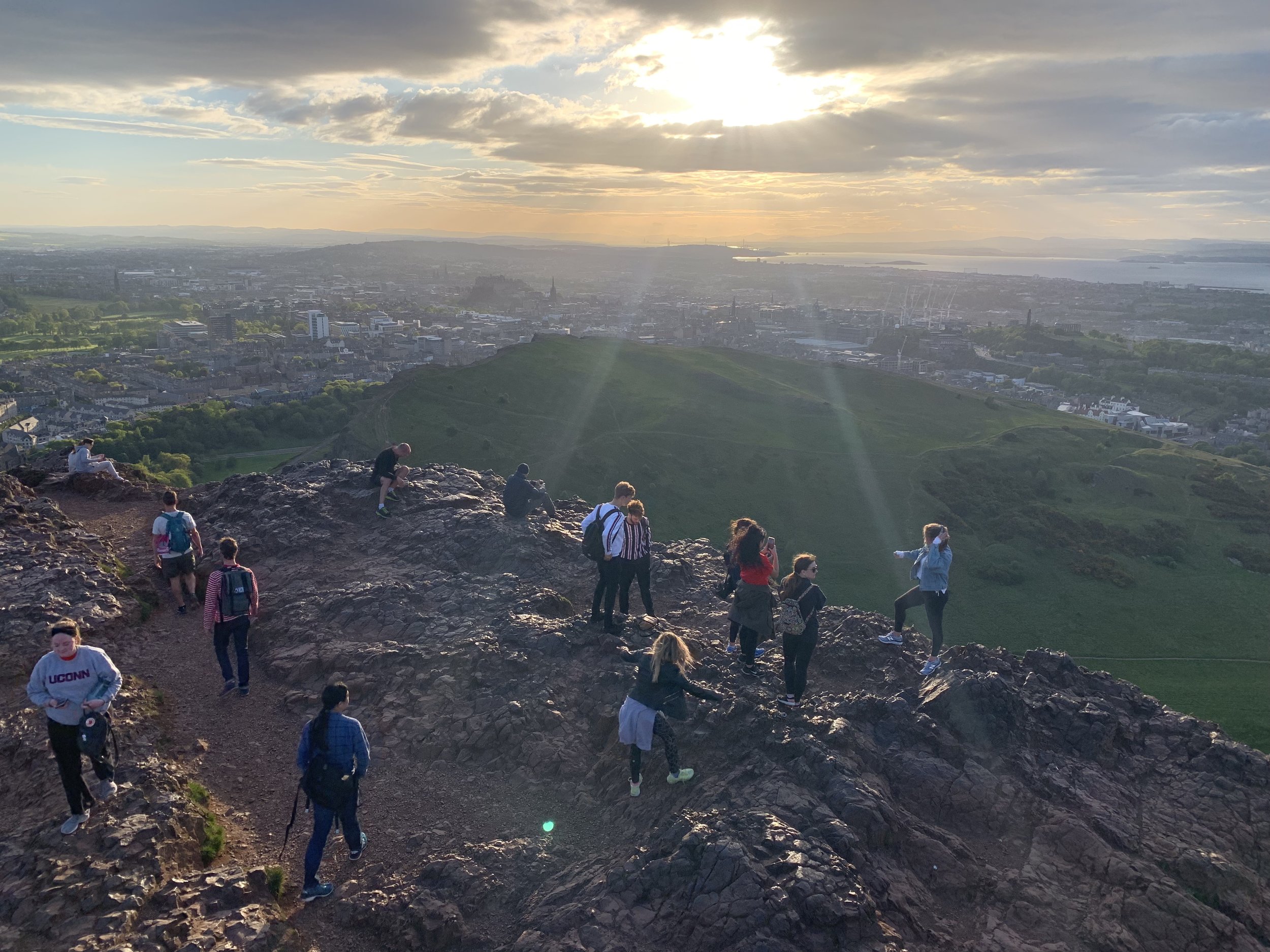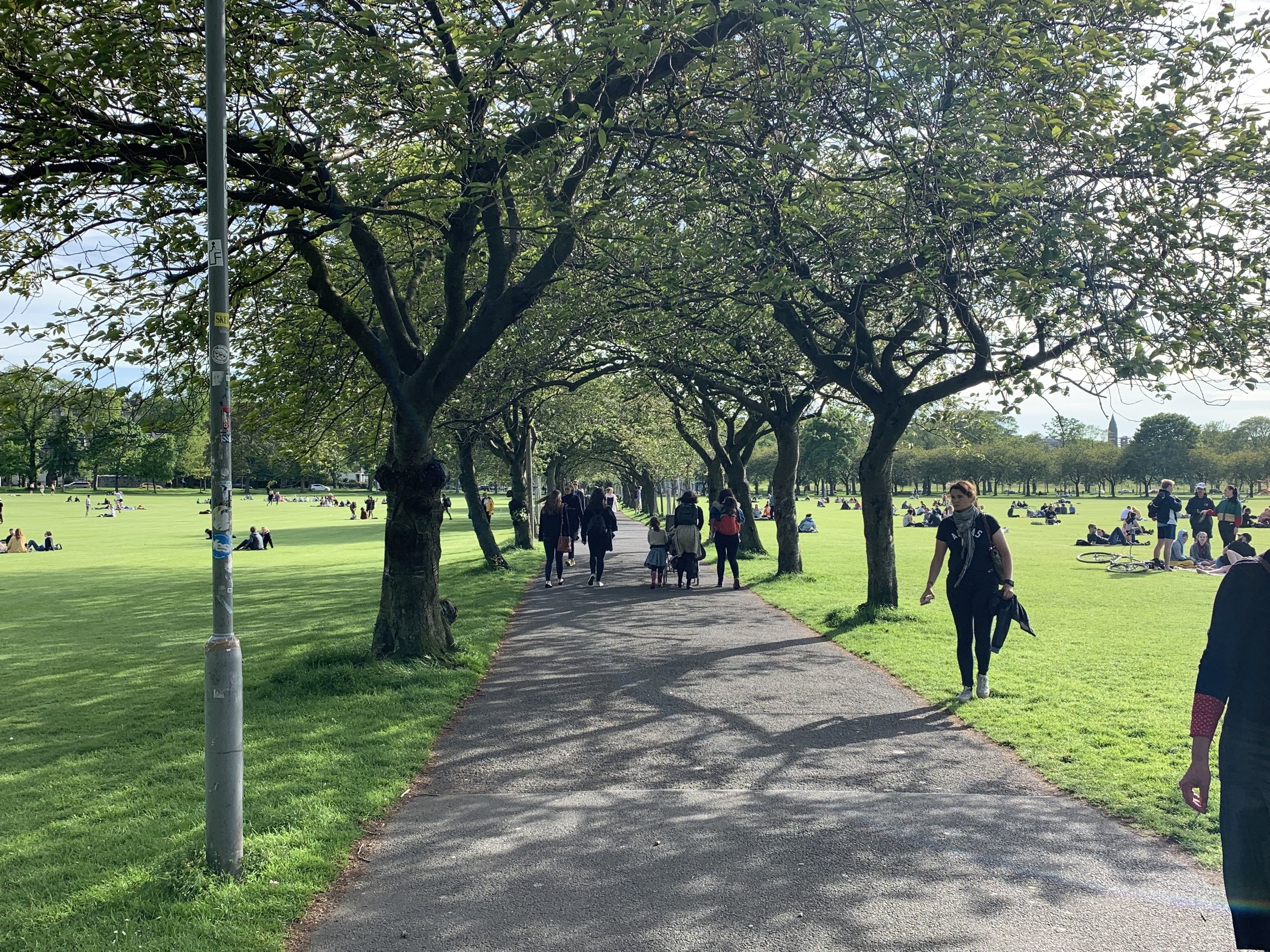 Want More? Check out our other featured content below.