They said it would be the adventure of a lifetime…
...And they were right! Not only am I grateful for the time I spent summiting the tallest peak in Africa, Mt. Kilimanjaro, but my appreciation for our team's accomplishment has only grown with each day I have spent back home in the US. Make no mistake, the climb up Kili (particularly on summit night with a lack of sleep and a bad case of acid reflux) is certainly a great physical challenge. I will admit that there was a moment upon reaching Stella Point, a false summit only a few hundred meters below the actual summit of Uhuru Peak, that I considered turning around and leaving the glory of reaching the top to the rest of my teammates. But, however quickly that thought may have intruded my mind, it left even quicker.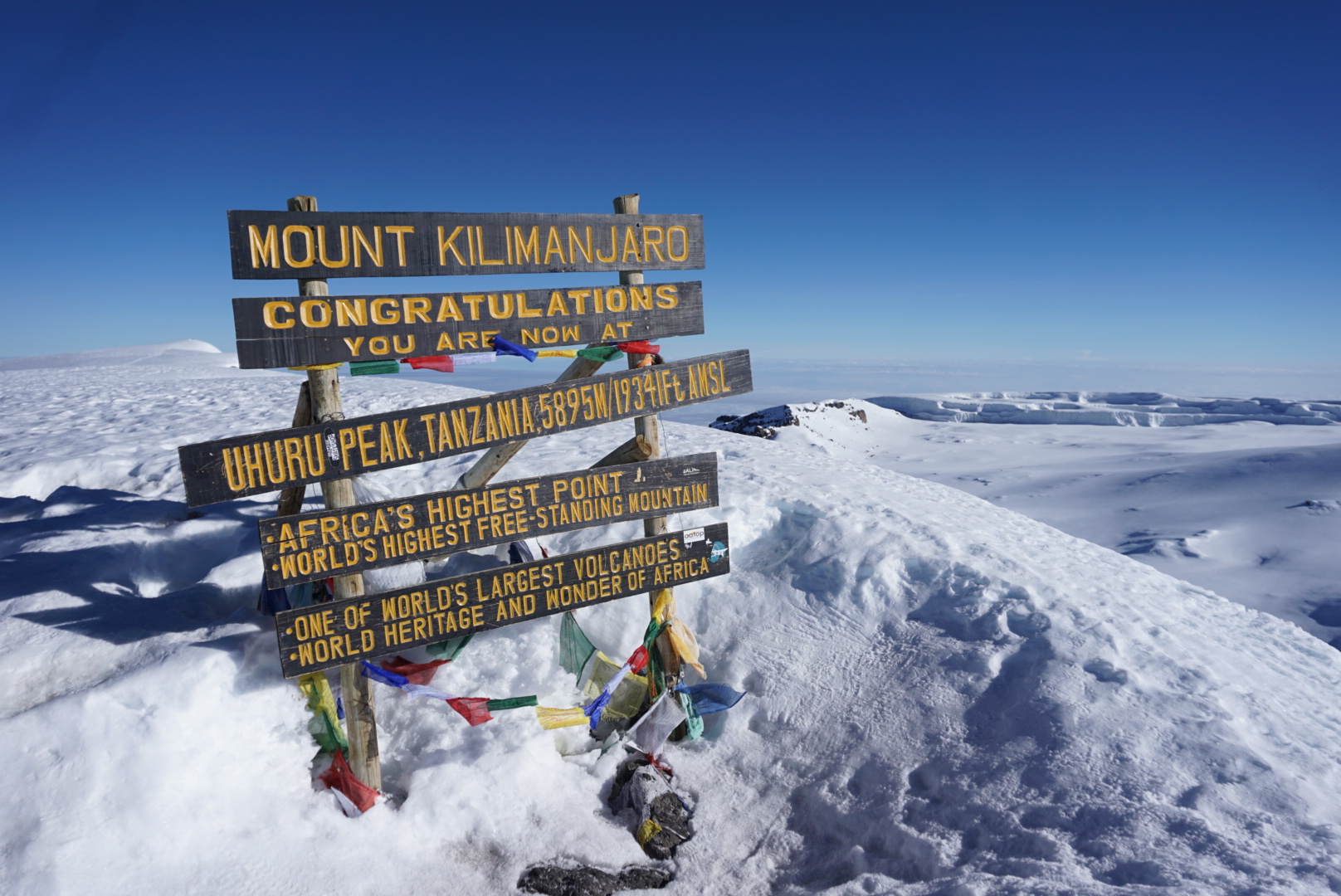 I realized that this was the challenge I had chosen to surmount and I could not descend from the mountain without attaining my ultimate goal: reaching the one point that stands above literally the entire continent of Africa.
However, much of my motivation came from elsewhere.
Of the primary reasons I was able to reach the summit of Kili, the most essential was the motivation I received from my fellow trekkers. Both directly and indirectly, my teammates were there to pump me up and keep me going no matter the circumstances we faced. This team I speak of included not only the other students that had signed on to the Choose A Challenge program but also our trek's doctor as well as the many many guides, porters, and cooks that supported us along the way. We built a family. At each turn, whenever a group member was low in spirits each member of this family we formed was eager to lend a hand and provide a little extra motivation to those who needed it.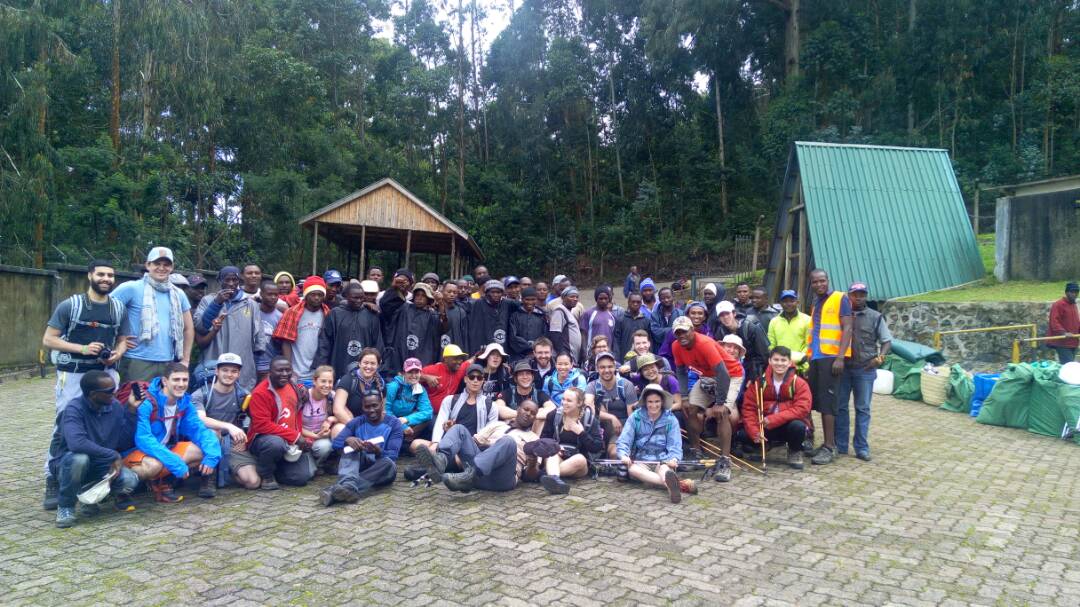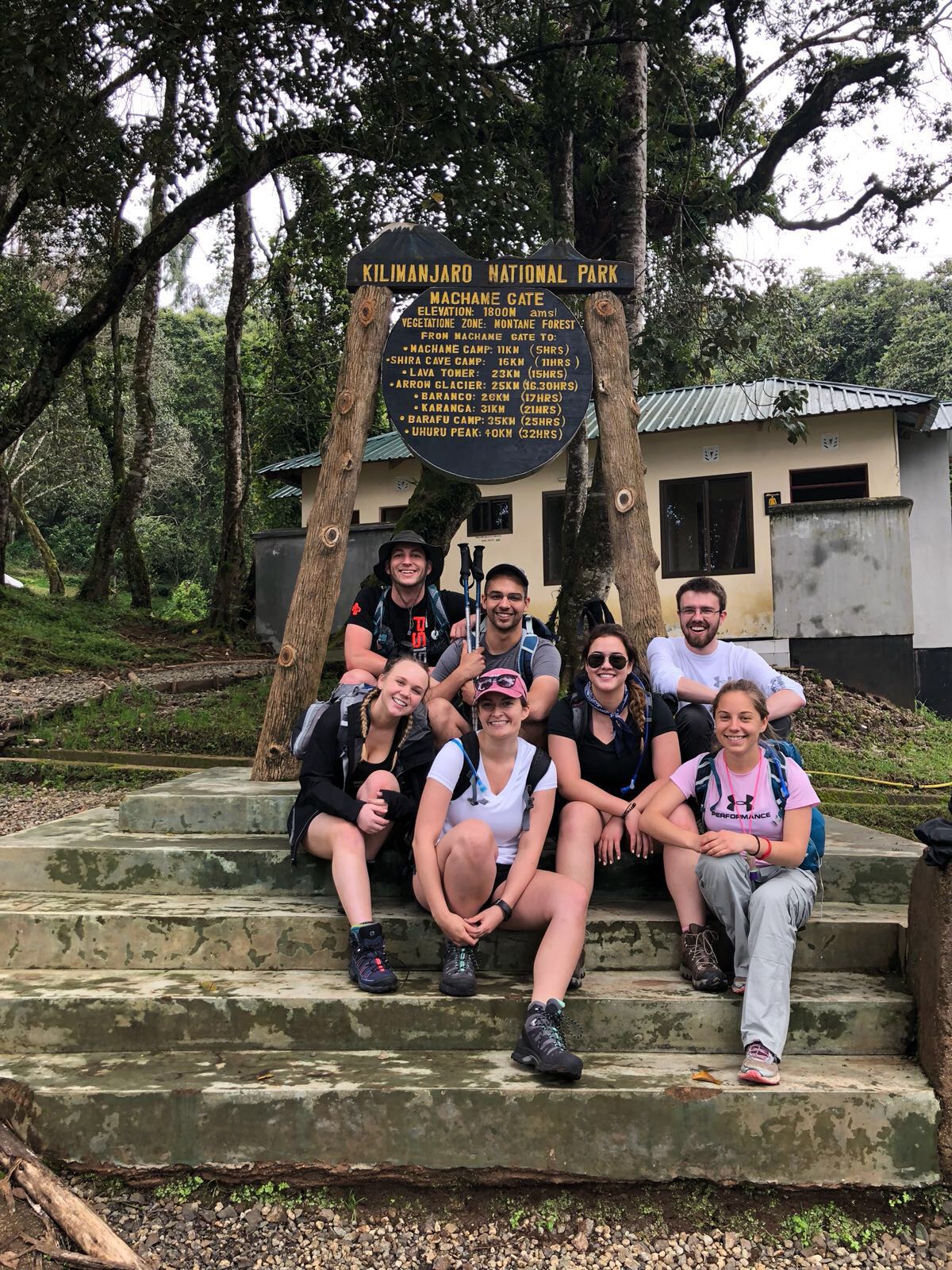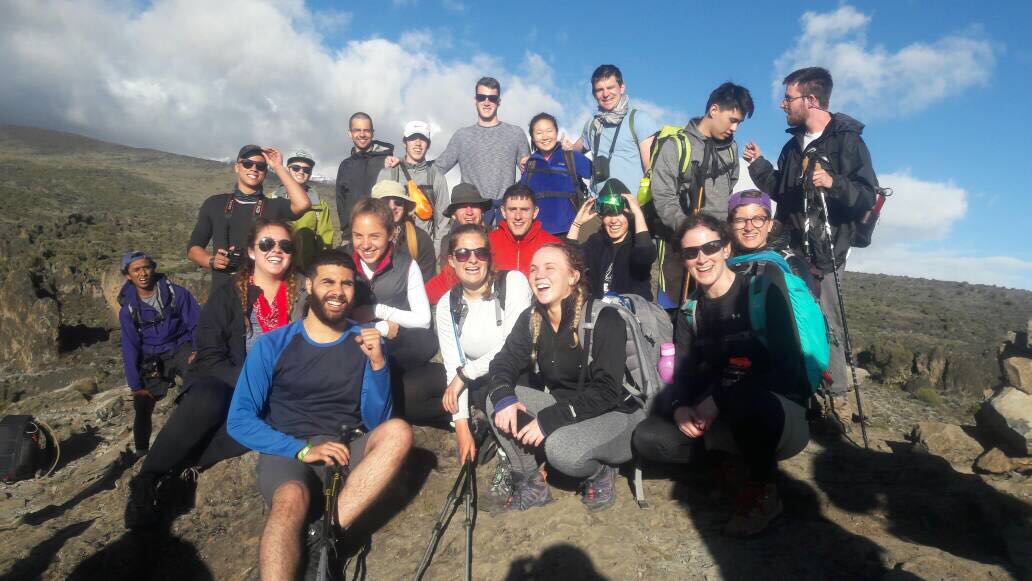 On summit night there was a moment that i felt a tad ill, so I went off to the side of the trail momentarily taking a quick knee to compose myself. Not two seconds had gone by before two of my guides had rushed over to make sure if I was ok. As one guide patted my back he told me, "if you get sick, you will have a new power". He was absolutely right and he was the first one to give me a hug when I inevitably reached Uhuru Peak, over 16,000 feet above where we had started.
When I realized why we're called Choose A Challenge...
When someone gets sick on the trail during the summit attempt the guides make them go to the front of the line in order to keep the group together. Of course, me being the first person to, I was given the lead behind the head guide and we did not start until I got to the front of the line. Each time we took a brief break and I was slow to get moving, the guides happily yelled out "we need you brother!", waiting for me to join them at the front. That simple gesture was all I needed to rouse me to my feet, knowing that I had the emotional and physical support of those behind me. I have many fond memories of my time on Kilimanjaro but it is these bonds we formed in overcoming difficult moments together that stand out among the rest.