NOTE: This extension trip has been discontinued as of August 2019
Celebrate conquering our Machu Picchu trek in style, with our post-challenge excursion to Huacachina - the perfect place for thrill-seekers and sun-worshippers alike.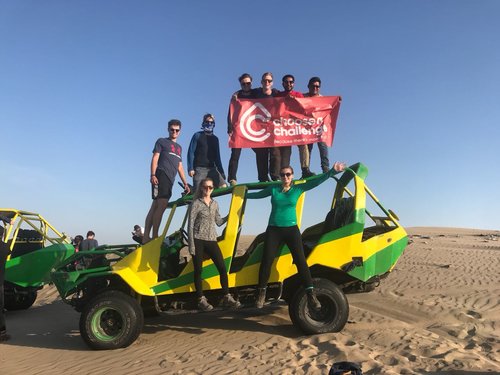 This incredible extension trip gives you the opportunity to go dune-buggying and sand-boarding on Peru's awesome sand dunes.
With the dunes at Huacachina reaching several hundred feet high, this is not an activity for the faint-hearted!
5 days/4 nights
Reg. fee: $175
Balance payment: $500
Top up your tan under the Peruvian sun and enjoy a relaxing end to your time in South America with cocktails and sunsets over the dunes.
You'll also have the chance to take part in optional excursions such as: wine tasting, day-trips to see local wildlife on the local islands of Paracas and Ballestas, and more.
If you'd like to add our Huacachina extension trip to your Machu Picchu trek, booking is now easier than ever!
Click the button below and fill in your details, and we'll do the rest.
Want more?
Check out our latest content