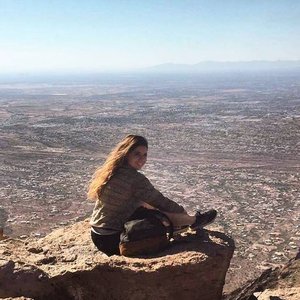 Graduate Student
Cornell University
Trip: Everest Base Camp
Departing: May 28, 2019
Early on in 2018, We sat down with our team and identified colleges we wanted to work with in the northeast who embodied our brand. During this process we began making a short list of schools specifically from upstate New York, and Cornell was right at the top. Cornell students come from all over the world and US just to attend classes there. This led us to think that if these same students are willing to do that, then maybe they might also be hungry for their next big leap or adventure in their life. Then when Elif applied to the program, it filled in the rest of the blanks for us and made Cornell an obvious university to work with.
Some of Elif's highlights to this point include getting over 60+ people engaging with our on-campus event at Cornell and turning that into a team of 16 students already (at the time of this post). These students are not only set to climb to the base of Mt. Everest, but do it all for a good cause. Elif will be leading her team's trip to Everest at the end of May 2019 and they'll be raising money for WaterAid in the process, a charity organization determined to make clean water, reliable toilets and good hygiene normal for everyone.
To learn more about Cornell University's trip to Everest Base Camp or to reach out to us with any comments or questions, click the buttons below. To see all of our past and present leaders, Click Here