About us
Choose a Challenge is disrupting the student travel market by allowing college students the chance to fundraise the cost of an adventure travel trip, while simultaneously donating to charity. 50% of that amount pays for trip's costs (including flights, food, accommodations, etc) and the other 50% is a direct donation to an amazing cause.
Choose a Challenge started in 2008 from two individuals who were passionate about leading challenges and making a lasting difference by working with charities. Over a decade later we have sent over 10,000 students abroad and have raised $25 million for various charities all over the world. We're headquartered in London with an additional office in Brooklyn.
From Triathalon participants to TV reporters, we're a diverse but close-knit team united by a passion for travel adventure
Our team has a strong background in the charity sector and are passionate about raising money for good causes. We want to help make a difference to the people in the world who need it most and we want students to be at the forefront of creating this change. When you get involved in one of our international challenge events, not only do you guarantee yourself the trip of a lifetime, you guarantee that you are going to change the lives of others!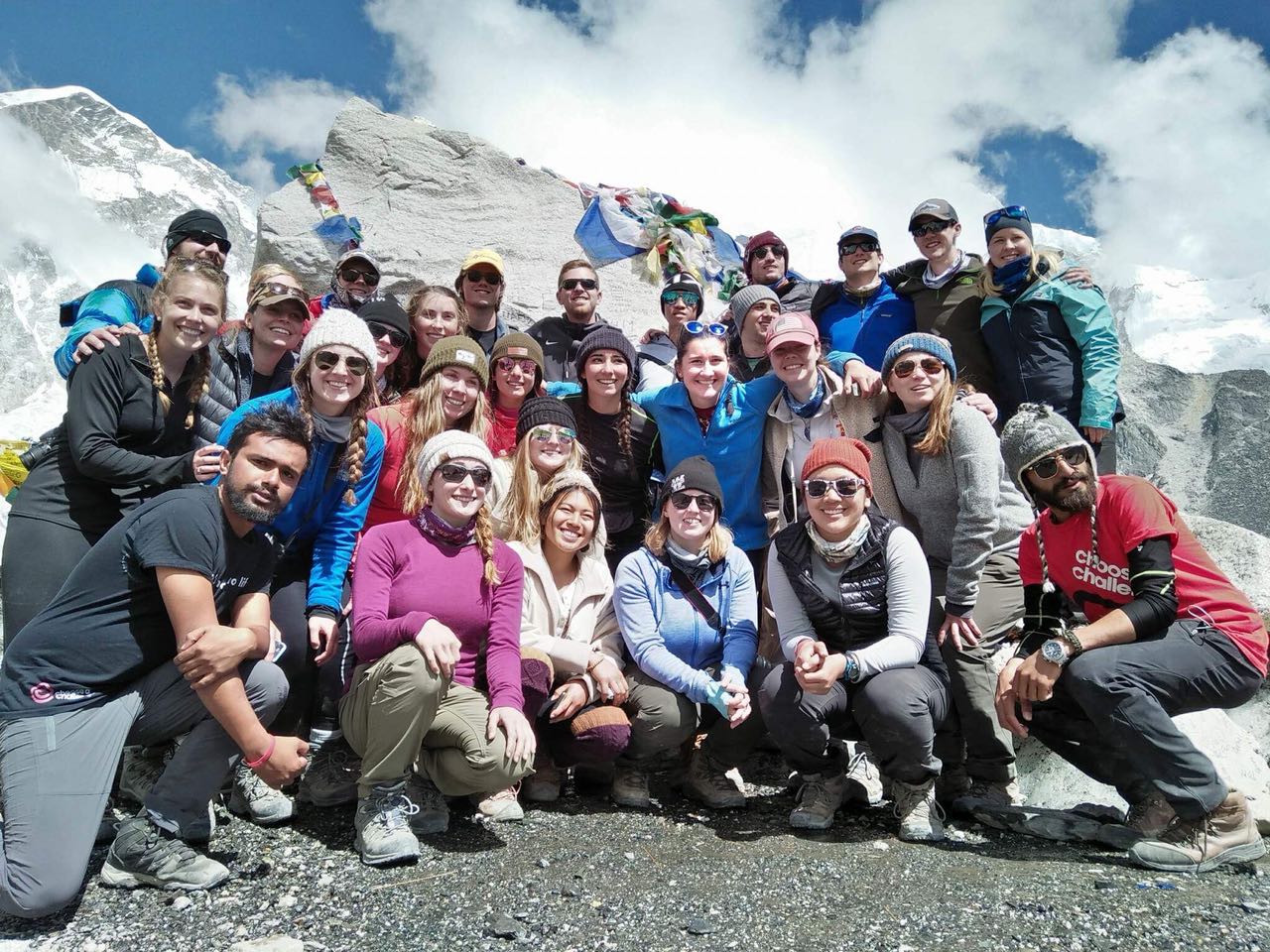 What separates us from the pack
Where we travel all over the world
After months of diligent work, lots of coffee and plenty of brainstorming sessions, we came together to create our company values. Our goal as a team is to uphold these standards every day when we come to work and continue our mission of taking more students abroad.
What Our Student Trekkers Are Saying
Our Staff
Between us, we have visited all seven continents, summited over 50 mountains, and competed in over 25 marathons! All of this means that we are perfectly placed to offer advice and assist in making your trip epic!
Brand Ambassadors
Our Brand Ambassadors are almost always former student trekkers who not only believe in our mission, but help us deliver trip information meetings every fall at universities all over the northeast recounting their experiences and helping to grow the Choose a Challenge family
CONNECT. DISCOVER. EXPLORE